Mammoth Springs
77 Music Hall Lane, Mammoth Spring, AR 72554, USA
Jake and Jenn Vogelezang
Children: Elijah Vogelezang (5 years old) and baby on the way due in January
Mammoth Spring is located in Northern Arkansas and is known for its trout fishing and for being the home of the tenth largest spring in the world…
Home to the first Life360 church outside of Missouri is the beautiful town of Mammoth Spring, Arkansas. This town of a little over 1,000 people is known for it's love for the outdoors and holds the world's 10th largest spring. Pastors Jenn & Jake are currently serving 3,000 students five days a week at Mammoth Spring, Highland and Hoxie School Districts through our feeding program. We are also making connections with local food pantries, homeless shelters, and churches where we are able to donate our surplus of food to further support our community.
Explore life at Mammoth Springs
Belong
Finding a place to BELONG, is a lot easier when you are noticed. We are not a church with LifeGroups. We are a church of LifeGroups.
Believe
When you say, "I BELIEVE IN JESUS", you have taken the first step in writing a beautiful story. We have a few opportunities for you and your family than can help you with your next steps.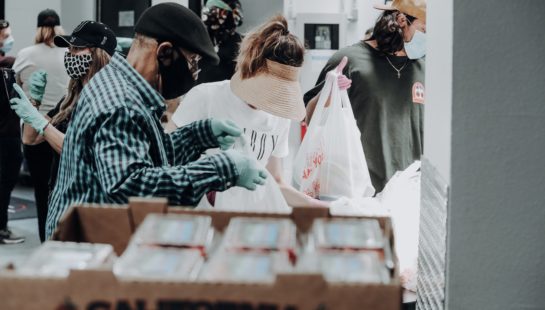 Become
BECOME active in God's purpose. Explore your purpose designed to influence our individual worlds.